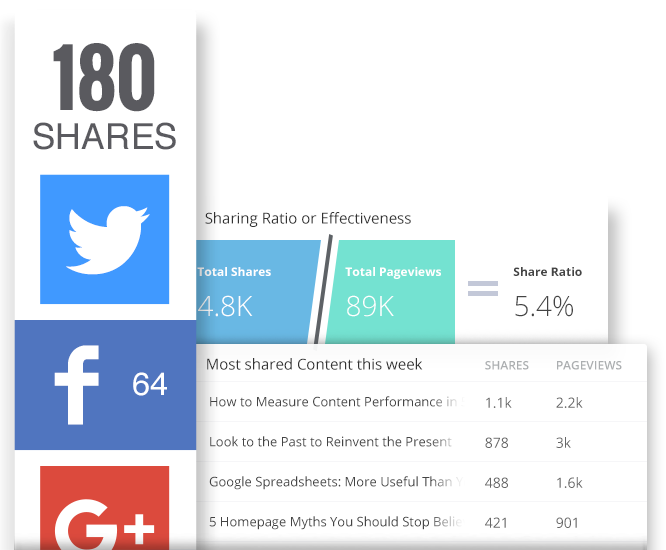 Our all-new Share Buttons will boost your shares, deliver insights, and more. They're easy to set up, and they're free!
Sign up and connect Google Analytics
Drop the code snippet
Customize your buttons – and that's it
Filament insights are the missing link for content performance. Get traffic, visitor behavior, and sharing impact all in one place.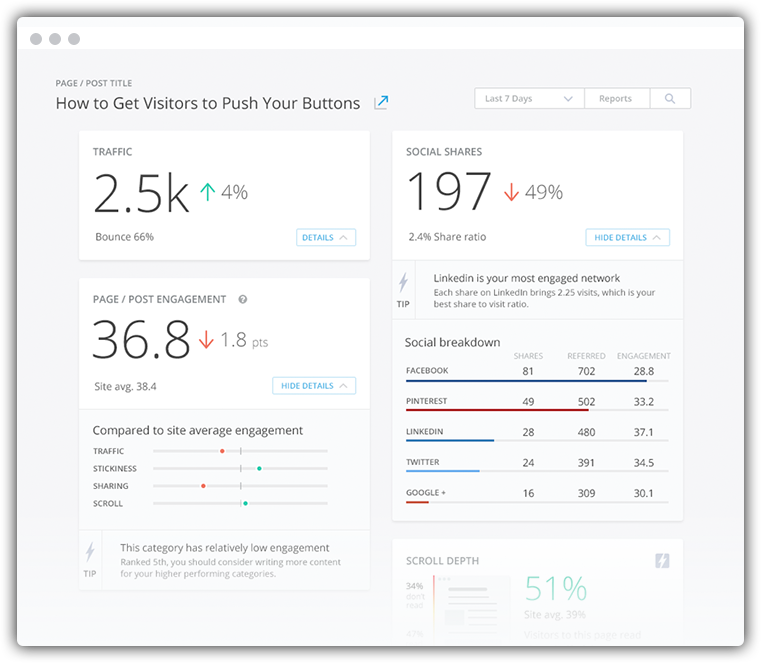 More social visibility than ever before plus automatic tips
Watch your total sharing activity and growth
See sharing activity across all networks
find the types of content that are most shareable
See how effectively your content is being shared
It's simple, really: New Filament Share Buttons by ShareThis extend Google Analytics with insanely useful stuff
Get daily email updates on your content performance
Never dig through multiple menus to find a page again
Run quick reports to sort by any key performance metrics
Losing mobile shares is just silly
Filament Share Buttons give your mobile visitors a beautiful and snappy sharing experience — in landscape and portrait mode. You'll never miss out on a share.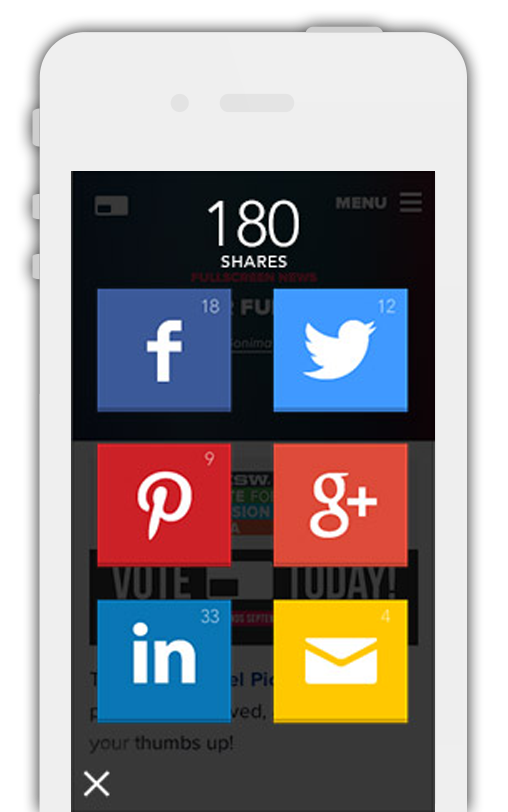 Powerful and unique features that get your visitors sharing
Get complete control over your Share Buttons via the intuitive builder interface. Preview a few of the features below.
Customizable to match every design
Tweak icon colors and shapes. Change or remove the background. Rearrange and reposition buttons to your heart's content. Customize your Share Buttons until they look like they were tailor-made for your website.
Speak your visitor's language
Shares, Votes, Acciones or anything else you need for your audience or your native language. Just don't call it Shirley. It's just one more thing you can easily customize with our Share Buttons.
A simple, beautiful interface
ShareThis Share Buttons allow you to make detailed design changes, add or remove networks with fine-grain control with our easy to use management screen.
Since you've made it all the way down here, give Filament Share Buttons by ShareThis a try.

Get started now